Benchmade has announced the new product lineup for 2011 and we are looking forward to quite a few of them! Below is a list of the new knives from Benchmade for 2011.
-Benchmade AXIAL™ Series 250, 235, 240, 245, 230 Knives
You may recognize the patented Paul® locking mechanism formally found on the Lone Wolf series, and we are excited to see it under the Benchmade Family.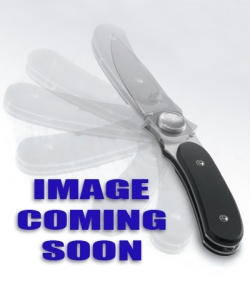 –Benchmade 890-11 Torrent Gold Class Knife
The Torrent gets the Gold Class treatment this year, with a unique aluminum and carbon fiber handle.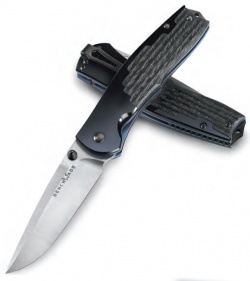 –Benchmade 470 Emissary Knife
New lightweight assisted AXIS lock knife with premium S30V steel.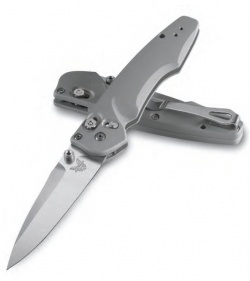 –Benchmade 581 Barrage Knife
The Barrage gets an upgrade! The 581 features G10 and aluminum handles.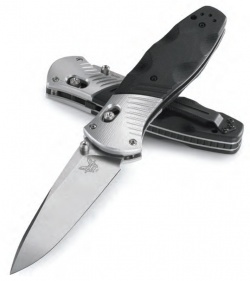 –Benchmade 583 Barrage Knife
Just like the original, but now available in a Tanto blade.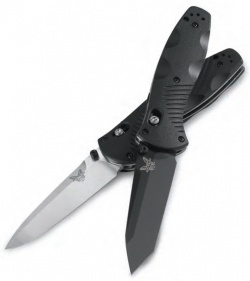 –Benchmade Shoki 480-1 Knife
Deluxe Shoki with M390 super steel and carbon fiber handles.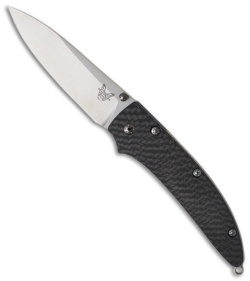 –Benchmade 53 Mangus Balisong Butterfly Knife
Introduced last year, the 53 features a green G10 handle with ball bearing pivot.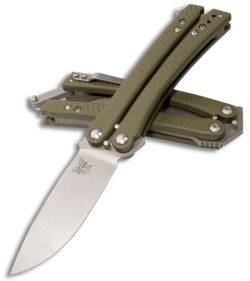 –Benchmade 746 Mini-Onslaught Knife
Now available in a smaller version.



–Benchmade 3800 NTK Knife
One of our favorite Lone Wolf designs resureccted! The NTK is dual action with a nifty hidden release.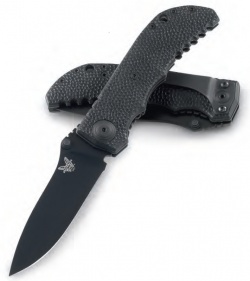 –Benchmade 9101 Auto Stryker Knife
Next gen Auto-Stryker with larger, stronger locking button.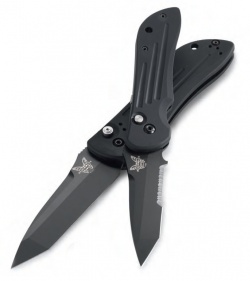 –Benchmade 915 Triage Knife
Dynamic triple utility tool includes knife, hook and glass breaker.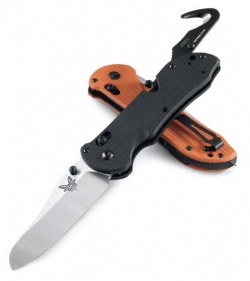 –Benchmade Rant 512 and 517 Knife
New clip-point and tanto bladed versions join the Rant family.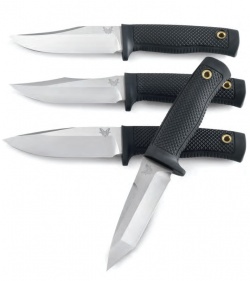 –Benchmade 148 Nim Cub II Knife
New tanto blade style now available on the Nim Cub II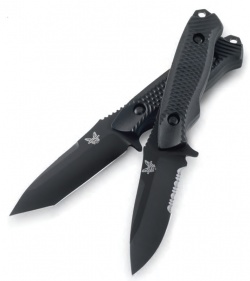 -Benchmade Rescue Hook 8BLKH and 15BLKWSN
New handle design and improvements.
Also new for 2011, all Benchmade BK and SBK blades will utilize the new Cerakote™ Gen II coating. Designed and manufactured by NIC industries exclusively for Benchmade, Cerakote™ Gen II is a multifunctional, liquid ceramic coating technology designed to provide a visual, near-infrared, and thermal signature management capability. The coating allows the blade to avoid both day and night detection, and offers increased corrosion protection, abrasion and impact resistance under the harshest of environmental conditions. Check out the video below, pretty cool!